About The TU3
The TU3 is a thermal test head for semiconductor validation that combines Mikros' patented high-performance microchannel cooling with embedded heaters, precision fluid controls, and full mechanical gimbaling to provide tight temperature control of chips during their various stages of testing.
Optimization For Test
Originally designed to retrofit into existing automated test equipment (ATE), the TU3 thermal control technology can be customized to a wide variety of test setups. The TU3 provides the highest cooling capacity and fastest thermal transients available on the market today.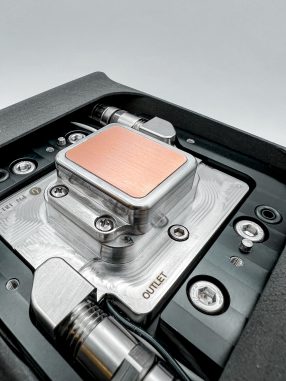 High cooling capacity using microchannel flow paths
Fast thermal transients using integrated heater designs
Easy serviceability with quick disconnect hoses
Removable cold plates for new processors
User interface for easy performance tracking
Durability tested to 1 million insertions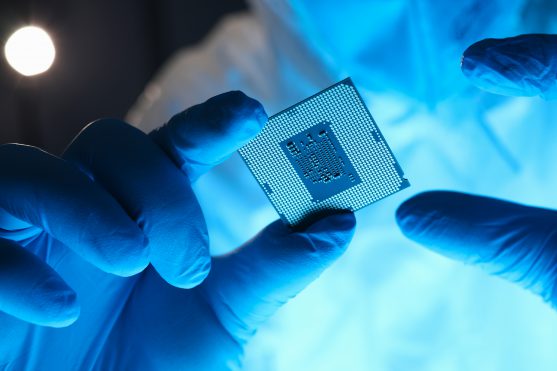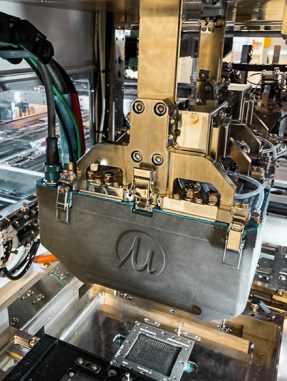 System Performance
Cooling Capacity 50W/C-cm2 (for 800W-1kW processors)
Thermal Transient 80 degrees C drop in < 2 sec
Temp Range -20 degree C – 105 degree C
Software Interface ## Test Head Thermal Recipes
Data Logging Automatic and manual tracking of thermal data
Control Modes DUT Temp Control & Cold Plate Temp Control
Compliance X-Y: 1mm, Tilt: 5 degree from horizonal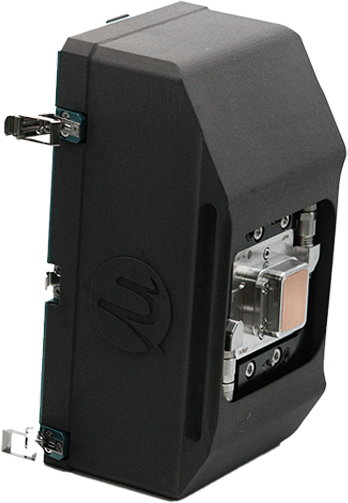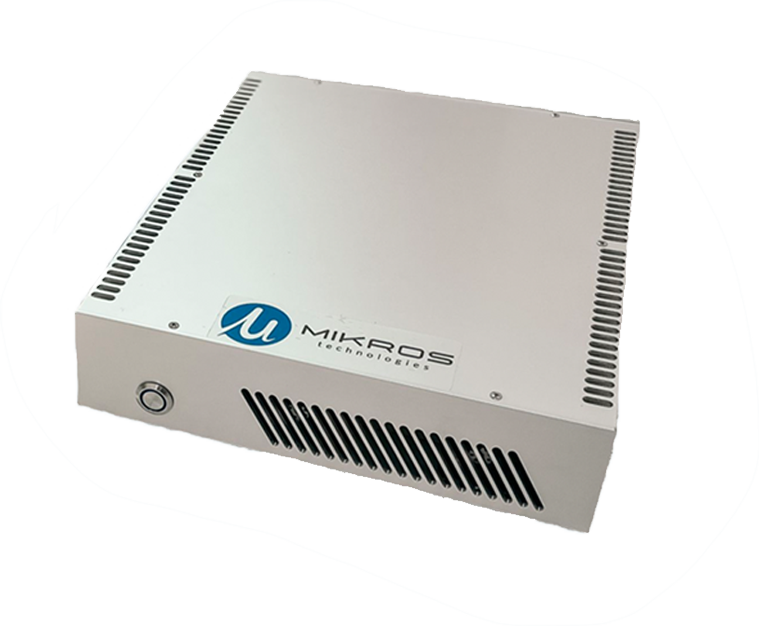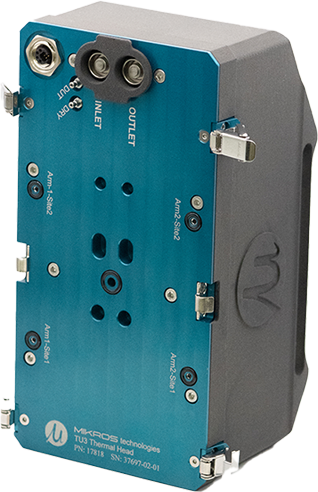 AC Requirements
120-240 VAC, Single Phase
Pressure/Flow
Chiller with Pump Capable of 1.2 LPM @ 40 PSI
Customization
Communication
USB Serial Analog 10
Adaptable to a Wide Variety of Handlers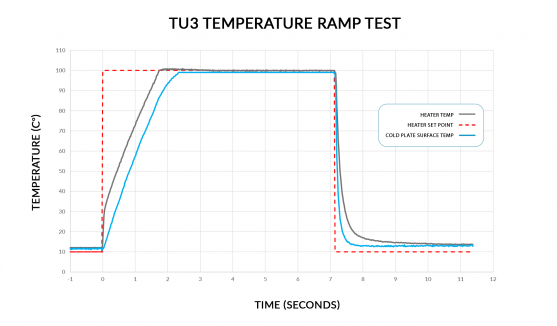 Download Data Sheet:
If you would like a PDF version of our datasheet for further analysis or to send along to your team, follow the link below
Download TU3 Data Sheet
To learn more about the TU3 or inquire about ordering