Micron-size Features,
Sub-micron Accuracy.
Our micronozzle fabrication process was developed to assist a two-phase drop-impingement cooling system for space station electronics. With 10+ micron diameters and sub-micron accuracy, our micro-EDM group has produced over 200 million custom-contoured micronozzles and nozzles plates for jetting applications in industrial inkjet, medical, and scientific markets for nearly 30 years.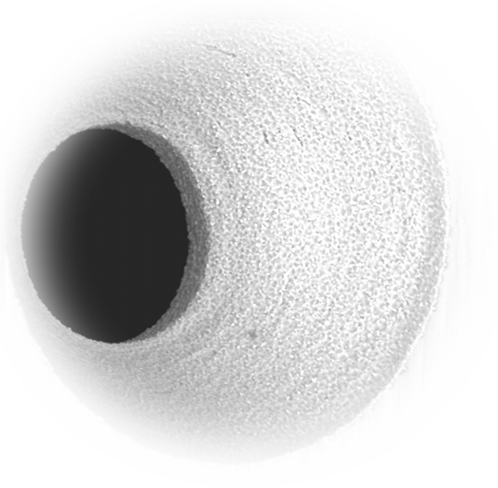 Mikros Micronozzle Capabilities:
Nozzle substrates from any electrically conductive material, typically stainless steel
Diameters ranging from 10 to 175 microns with sub-micron accuracy
Positional accuracy to less than a micron
Shapes in any profile of constant or descending diameter
Foil Aspect ratios as low as 10%
Surface finishes to Ra=2 micro-inches or less
ISO-9001-2015 Certified Design and Manufacturing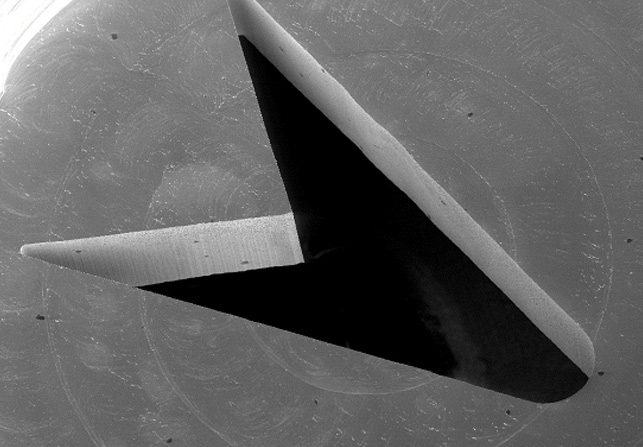 Micronozzle Services:
Nozzle Design: Collaborate with our design team on optimal nozzle contouring or let us build-to-print
Substrate Fabrication: Drill on precision foil or on complex, diffusion-bonded base structures
Nozzle Drilling: Optimize your nozzle plate design with single-nozzles or a large nozzle array
Precision Inspection: Verify critical features with the latest automated optical inspection technology
Laser Marking: Serialize parts with fixed or variable data in alpha-numeric or barcode/QR
Ultrasonic Cleaning: Receive nozzles plates packaged and clean room ready